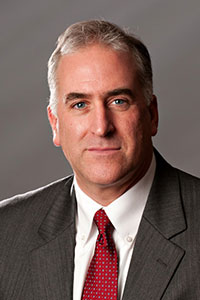 John Pietrangelo, M. E., Registered U.S. Patent Agent
Tech Valley Patent Firm Profile
Tech Valley Patent is a full service provider of all services related to the preparation, filing, and prosecution of patent applications, and the granting of patents. Tech Valley Patent provides inventor consultations, invention evaluations, prior art searching, patentability opinions, patent application preparation and prosecution, and patent grant. Tech Valley Patent handles both U.S. patents and foreign patents and applications, including the handling of international patent applications through Patent Cooperation Treaty (PCT) practice.
John Pietrangelo, Registered U.S. Patent Agent and founder of Tech Valley Patent, has over 30 years experience in the field of Intellectual Property and over 20 years experience in the preparation, filing, and prosecution of patent applications before the U.S. and foreign patent offices. He has assisted large international corporations, startups, entrepreneurs, and individual inventors in obtaining patent protection in a broad range of technical fields. He was an associate with an Albany-based intellectual property firm for over 11 years, and previously was an in-house Patent Engineer for an international engineering firm. He also has engineering, design, research, and development experience in the pulp and paper industry and the automotive industry.
Mr. Pietrangelo received a Master of Engineering degree from Rensselaer Polytechnic Institute, Troy, NY and a Bachelor of Science degree in Mechanical Engineering from Union College, Schenectady, NY. He is also a graduate of GE's Advanced Course in Engineering program. He is registered to practice before the U.S. Patent & Trademark Office.