Patent Application Drafting, Filing, and Prosecution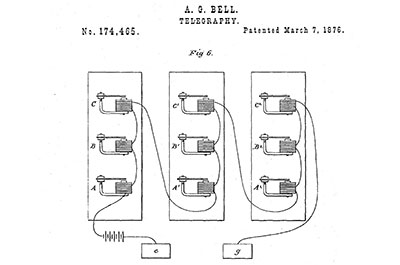 Tech Valley Patent works with you to draft a utility and/or design patent application, with or without the benefit of a prior art search, that not only describes your invention in detail but also ensures that the application and patent provide the desired protection. For utility patent applications, this includes the drafting of "claims" which recite the specific inventions for which you desire protection. For design patent applications, this includes the preparation of specially formatted design patent drawings of the invention. The goal of Tech Valley Patent is to prepare a patent application that provides protection consistent with your goals and business plans.
Despite our efforts, rarely is a patent application issued as a patent by the Patent Office without receiving some form of rejection based on, for example, an alleged lack of novelty of the invention. However, such rejections can often be overcome through analysis of the Patent Office's comments and then through amendment and/or argument based upon our experience and our thorough knowledge of the law.
Examples of Patents and Applications Handled by Tech Valley Patent:
Automation and Materials Handling
Chemical Processing
Consumer Products
Container Seals
Design Patents
Green Technology
Medical Devices
Pulp and Paper Processing
Signal Processing
Sports and Recreation
Videos and Imaging
Examples of Technologies Handled by Tech Valley Patent:
Automotive and powertrains
Business methods
Environmental technologies
Fiber optics
Fuel cells
Furniture designs
Hydraulics and pneumatics
Lights and lighting designs
Materials handling
Materials and metallurgy
Mechanical/Electromechanical devices
Medical devices
Motors and generators
Nanotechnology
Optics
Pulp and Paper Making
Pumps and Mixers
Process Control
Process Engineering
Robotics and automation
Rotating machinery and turbines
Semiconductor fabrication and devices
Sensors and detectors
Sporting goods
Terahertz devices and detectors
Thin films and laminates
Wind turbines